We all know our birth date.  But how many of us know the date we will die, the right side of our born- dash- died legacy?  Uncle Harry thought he did.  He built a life plan around this date, complete with to-do lists and goals.  And in the process he showed the rest of us a blueprint for a full and engaged life, right up until the very end.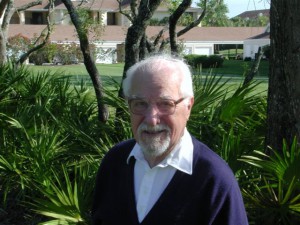 For Harry, it started with a vision.  Like most who reach age 80+, Harry had already experienced some significant life transitions.  He sold his home and moved across the country.  He stepped back from several work roles.  He buried his wife, after serving as her caretaker for many years.  For a methodical and purposeful guy, he suddenly had no plans.
Then a vision came to him, literally.  He saw before him a path into the future, laid out like a set of railroad tracks, with a final destination date: June 26, 2012.  The vision was perfect – he'd celebrate his 100th birthday, but check out before the Mayan doomsday of December 21, 2012.  Harry now had a "deadline," a timeframe for his life.
With the June 26, 2012 date in mind, Harry laid out a master plan for the rest of his life.  He bought a large poster board and drew the path ahead, with railroad tracks starting at the bottom, the June 26, 2012 date a vanishing point at the top.  He outlined check points along the way, with tasks to complete before his deadline.  He identified several projects to complete.
Like any good planner, Harry decided to build in some incentives to motivate him to reach his goals.  He was a frugal man, and saving money was a powerful motivator for him.  He figured that, if he knew he'd save some money by reaching his goal of June 26, 2012, he'd be motivated to make his deadline.
So, Harry went to the local funeral home and made a proposition:  he'd book his funeral with this particular home if the director agreed to give him a free funeral if he died on June 26, 2012.  Of course, the director thought the idea was absurd, but he loved Harry's chutzpa and agreed to his terms, with the stipulation that he'd have to die of natural causes to earn his free funeral.
Harry was giddy about his good deal, and determined to reach his June 26, 2012 date.  He built in accountability – he told everyone he knew, and put it in his legal documents.  He even reinforced it by putting a folder called "FREE FUNERAL" on his computer desktop, so he would see it every time he turned on his computer.
Harry spent the next years of his life checking off the projects on his list.  He took on writing his life story, year by year, drawing from the inventories, receipts, and other documents he saved and filed over the years (organized by year, of course!).  Because he had many original documents to jog his memory, he was able to chronicle in exceptional detail his life experiences.
Harry was never a strong writer, so this project took on an added challenge for him.  Despite the fact that he was two generations away from his immigrant grandparents, he went to a rural school that still taught in German, and this was also the language used at home.  He struggled through an English speaking high school, and learned to get by.  Undaunted by his lack of skill, Harry enlisted the help of a friend who was an exceptional editor, and learned how to write along the way.
Harry didn't go to college, but he loved to learn.  Another project he took on was to study academic disciplines that he believed he should understand before he died.  He started with Einstein's theory of relativity!  He ordered some videotaped lectures, and studied the theory until he felt he understood the basic principles.  He moved on to neurology and the human brain, and psychology.  After 9/11 he tackled world religions, believing that we needed to understand similarities and differences across cultures.  He was on a mission to spread his newfound knowledge, sharing his videotapes and articles with neighbors, family and friends.
Unfortunately, an auto accident threw Harry for a loop, and he never quite got past it.  He mended, but lost significant physical and mental stamina.  He started to fail at age 94, and died at age 95.  In his last few days, he ruminated about wanting to get that free funeral, and regretting that he wouldn't make it to June 26, 2012.  I think the funeral home director was disappointed as well.
If you asked Harry what his greatest accomplishment was in life, he might say his role in planning D-Day.  During World War II, the upper echelons of the United States Army tapped his talent for one of the most challenging of assignments:  managing the supply side of the D-Day invasion.  Harry told of a secret and somber D-Day briefing by Field Marshall Montgomery in Churchill's underground bunker.  Harry remembered being overwhelmed by the staggering number of body bags needed for the invasion, but he did his job with characteristic precision, and was deeply proud of having served his country.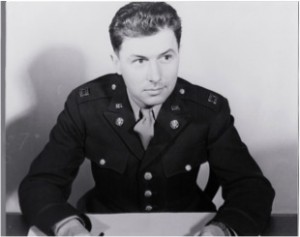 If you asked those who knew and loved him about his greatest accomplishment, we would undoubtedly point to the life he lived, and the role model he became for us.  Harry's desire to learn was motivating.  His delight in even the most mundane of tasks was contagious.  His commitment to sharing his life story and wisdom was inspirational.  He lived life with a twinkle in his eye and a hand outstretched.
On the magical date of June 26, 2012, join us in toasting Harry.  He taught us the value of setting goals, and working to achieve them, of living with purpose, but also with humor.  His master plan may not have turned out exactly as he expected, but his journey along the way was incredible.